Sculptor Brad Bourgoyne worked quietly to hang his new sculpture, "Rhythm of Louisiana," amid the hubbub of Baton Rouge's new art center. The blur of activity around Bourgoyne included musicians carrying instruments, overhead lighting specialists, giant trucks delivering the stage, construction workers inspecting their work and making last-minute adjustments – all gearing up for the Thursday night opening event at $125.
Last-minute details for MPAC (Music Performance Art Community), the title of the opening of the Cary Saurage Community Arts Center of the Greater Baton Rouge Arts Council, required everyone to be on deck.
Arts Council executive director Renee Chatelain said that despite the cold weather, she and her team are delighted there is no rain or snow.
"People have come together. It's a real community event," she said. "So many people are excited to come to an event that will follow precautions."
Along with the art gallery and black box theatre, the unique arts space features usable community space, including a state-of-the-art recording studio and artist studio for rent.
Artist Mike Weary, who paints portraits and wedding/live event paintings, has rented a studio since the Arts Council moved into the building in August.
"It's a dream come true," Weary said. "I've really grown as an artist since moving here. It's great to have a space away from home.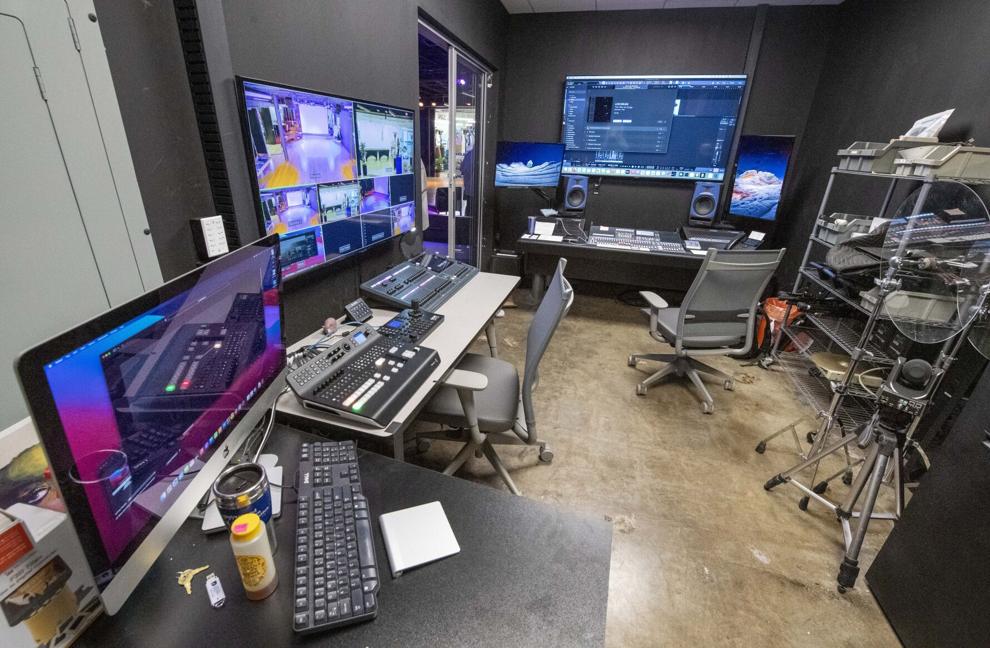 In the Shell Gallery on the first floor, three works by Weary, along with other artists from the region, are featured in the opening exhibition "Healing History". Hosted by Baton Rouge artist Kristen Downing, the show focuses on the theme of black health and wellness and runs until February 24.
A small conference room on the second floor was made possible by a donation from Mary Terrell Joseph. The room is named after her husband, Cheney C. Joseph, and why she chose this particular space.
Decades earlier, this space is where she and her husband met to study during law school and it's where the Josephs' relationship blossomed, according to relationship director Mysti Byrnes Council public.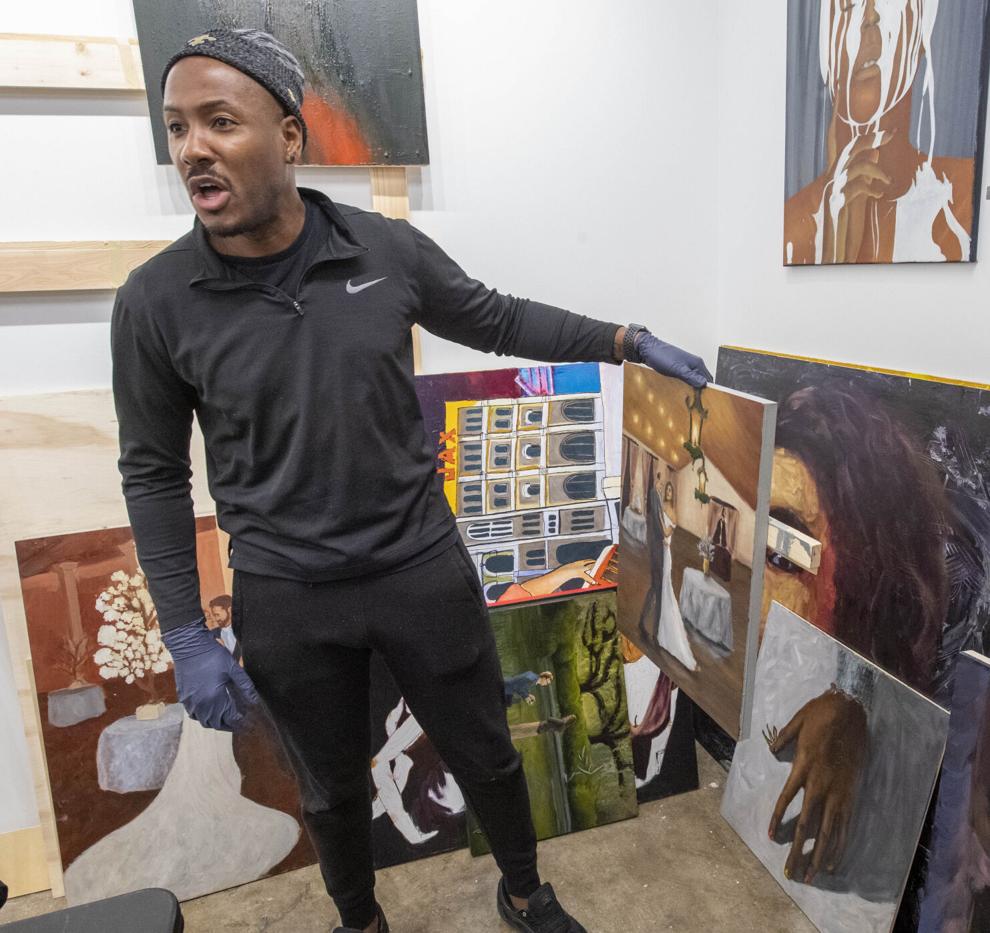 The new building is full of thoughtful details, including the sponsors' wall with names carved into colorful ceramic plaques created by LSU professor Mikey Walsh. Walsh's ceramic pieces include tiny red clay ceramic figures and heads, collected along the banks of the Mississippi River to represent the contributions of the indigenous peoples of the area.
The AGBR was created in 1973.
"One of the Arts Council's missions is to support artists – a lot of wonderful work has been done in this area, but much of it has happened in silos," said Byrnes. "It was great to see the community come together in this space."