As the seasons go by and the final fall culminates in a freezing winter, an anxious urge to share the story of life germinates. This is how filmmaker Abhijit Das shaped the narrative for his next film "Bijoyar Pore". The Slice of Life drama has an ensemble cast featuring Mamata Shankar, Deepankar De, Swastika Mukherjee, Mir, Bidipta Chakraborty, Padmanabha Dasgupta and Mishka Halim in key roles.
The letters roam in search of words among an audience that can listen but cannot understand the essence that is hidden between the stories, the stories get lost in search of words, therefore at the last threshold of their life, to collect the greater satisfaction of reflecting their life story, Alokananada and Ananda share precious moments including feelings and feelings towards loved ones, resuming broken relationship upon arrival of daughter Mrinmoyee with living partner Mizanoor, torn edges are passively rekindled between juggling reality and the masquerade. Amid the monotony of the Durga puja, Aloka casually struggles in the usual rhythm to finally hide the tenacity and honesty of her matriarch, whom she perhaps realizes gets lost most of the time to no avail, and the most difficult part that remains is that life goes on … that's the essence of the story.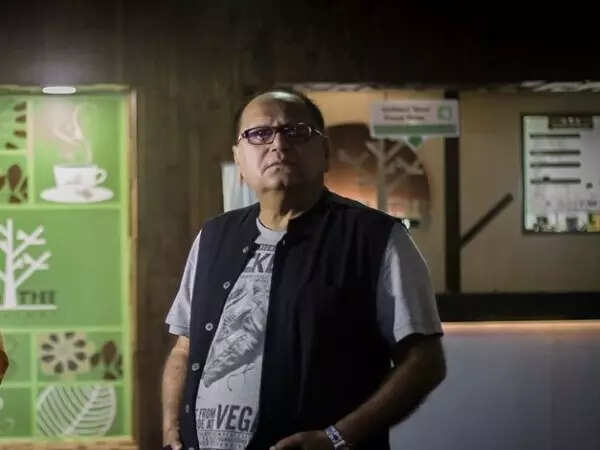 Sharing his thoughts on the film's start, the director says, "Long years of commercial pursuits form a pattern of discovery beyond the realities of the stage, veiled by a silence that screams louder than words. In search of such unspoken accounts, a serious initiative has been taken to not only hear, but also understand the meaning of the memories which are kept as treasures for posterity. The words of these unheard and unsolicited feelings summed up and presented in character envelopes – Aloka, Ananda, Mrinmoyee and others, each proclaiming their individual aura culminates the essence of this film, Bijoyar Porey – Autumn Flies.

Meanwhile, Mir says the best part of the movie is that it starts working with Swastika Mukherjee after a long time. The last time they worked together was in 'Michael' in 2017. "I will play Swatika's husband and the story takes place in the context of Pujo. It's a family movie and there are a lot of characters involved. Abhijit is a new director but he has a very clear vision. He knows exactly what he expects from actors. So I look forward to a new experience in life, "adds Mir.